How to Become a Certified Dementia Practitioner
"How to Become a Certified Dementia Practitioner" was edited/updated by Aly Bouzek, MS, RDN.
Do you work with patients or clients who have dementia or Alzheimer's disease? Then the Certified Dementia Practitioner® is a certification you should consider obtaining! This blog post will cover the details you need to know to become a Certified Dementia Practitioner®.
What is a Certified Dementia Practitioner?
The Certified Dementia Practitioner® (CDP®) represents those health care and front line staff who have an in-depth knowledge in dementia care.
They have received specific training, met certain requirements, and applied for certification through the National Council of Certified Dementia Practitioners (NCCDP).
Why Become a Certified Dementia Practitioner?
The CDP® is not a license or a requirement to work with those with dementia. Rather it is a certification for those who want to go above and beyond in the care they provide.
This means that those with the CDP® certification have experience, education, and are continuing education.
Current education includes topics related to dementia such as: ethics, regulations, trends, medications, and new developments in the study and understanding of dementia. (1)
This credential reflects a commitment to the field by the individual and organizations who support it.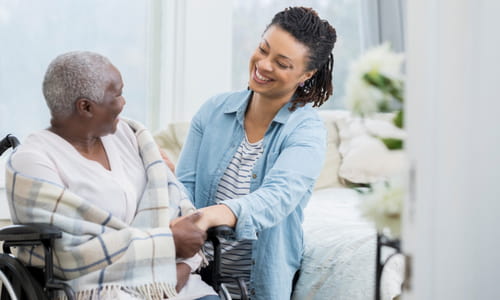 Who is Eligible to Become a Certified Dementia Practitioner?
What's unique about this certification is that it's open to so many different professions! Of note, this certification is specifically for practitioners who live in the United States.
If you live outside the United States, check out to the International Council of Certified Dementia Practitioners!
CDP® certification is open to all eligible health care and front-line staff including:
Activity Professionals

Administrators

Administrators

Alzheimer's coach

Alzheimer's Coaches

Art Therapists

Assistant Administrators

Certified Senior Advisors

Chiropractors

Consultants

Corporate Trainer

Dementia Consultants

Dementia Trainers

Dementia Unit Managers

Dietitians

Educators

Geriatric Care Managers

Health Care Educators

Home Health Aides

Music Therapists

Nurse Educators

Nurses

Nursing Assistants

Occupational Therapists

Personal Care Assistants

Pharmacists

Pharmacy Consultants

Physical Therapists

Physicians

Professional Patient Advocates

Social Workers

Speech Therapists

Therapeutic Recreation

Etc.
These individuals typically work in the following areas:
adult day care

assisted living

associations

government agencies

home care agencies

hospice agencies

hospitals

Independent Living Communities

Life Plan Communities

management companies

nursing homes

senior centers

senior living communities

etc.
There is a list of professions that the CDP® is NOT for. These professions can complete the trainings offered through NCCDP, but they cannot receive certification.
Professions NOT eligible include: Administrative Assistants, Bed Makers, Bus Drivers, Business Office Staff, Central Supply Staff, Dietary Aides, House Keepers, Human Resources Staff, Kitchen Staff, Laundry Workers, Maintenance Workers, Medical Records Staff, Receptionist, Schedulers, Secretaries, Security Guards, Transporters, Unit Ward Clerks, and others.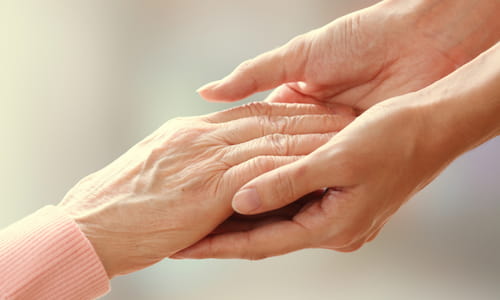 How Do I Become a Certified Dementia Practitioner?
In addition to being one of the eligible professionals listed above, there are requirements that you must meet in order to become a CDP®. If you've noticed, this credential covers a wide variety of professions.
As such, there are four different tracks for individuals pursuing certification and an additional track for those being "grandfathered in" to the certification.
Regardless of your track (of the 4 original tracks listed below) you will need to:
Have at least 1 year of experience in a geriatric health care related field

Complete a 7-hour seminar through NCCDP (you do this BEFORE you apply!)

Complete your application

Commit to adhering to the Code of Ethics

Pay the associated fees
Here is a brief breakdown of the tracks – they vary by your profession and the work you do.
1 Track:

Nurses or Health Care Professionals

2 Track:

Those with a GED or High School Diploma

3 Track:

Those with a Graduate Degree

4 Track:

Those with No Licenses or Certifications
The additional track is listed below and has separate requirements for qualification.
The Grandfather track is only available for those who are "Certified [or are certified as a trainer] in dementia or Alzheimer's disease by another national organization or university" (2).
Additional requirements for the Grandfather track include:
A n

ursing degree or 4-year degree

Are c

ertified or licensed and have at least 1 year of paid work in an educational institution or in the healthcare field
The applications go into more detail on what is expected with each track. Be sure to review them to make sure you qualify!
How Much Does the CDP® Cost?
If you are pursuing the CDP® on your own, then expect to pay around $340 for initial certification. Be aware that if you attend a training further away you will be paying additional costs for travel (i.e. gas, food, maybe even hotel).
Here is the cost breakdown:
CDP® application (for initial & renewal):

$145

Required Seminar training (initial only):

$195
Note: There is a corporate discount rate for group CDP® applications! Get your whole facility on-board. Not only are you getting the certification to show that you and your facility truly care, but you'll save some money in the process!
How Long Does the CDP® Credential Last?
This certification is good for two years. If you want to be recertified you need to complete 10 hours of continuing education (in the field of Alzheimer's disease or dementia), reapply, and pay the $145 in renewal fees.
The CDP® renewal paperwork is found online and costs the same as the initial application. Please note: you do NOT have to complete the training again.
When and Where Do I Take The Seminar?

The seminars are offered all over the United States!
You can check out their up-to-date calendar of seminars presented by NCCDP and their approved instructors here.
Make sure you are looking at the "Alzheimer's Disease and Dementia Care" (found under the tab "Seminar Type") seminar date/times.
If you can't find a seminar near you, then don't worry! You still have options to become a CDP®. According to the NCCDP website, you can take the seminar online as there are currently no distance restrictions from the actual live trainings.
Or better yet, contact NCCDP about bringing a seminar to your facility!
What Does the Seminar Cover?
The Alzheimer's Disease and Dementia Care Seminar is required for anyone looking to obtain the CDP®. The seminar lasts at least 7 hours and may be longer to include a lunch period.
Per the NCCDP website, the modules covered in the seminar include:

Overview of Dementia / Alzheimer's disease: Diagnosis, Prognosis, Medications, and Treatment

Tests and Evaluations used for Dementia

Communication

Feelings and Repetitive Behaviors

Wandering, Hoarding, Paranoia, and Hallucinations

Sundowning

Intimacy, Sexuality, Aggressive Behaviors, and Catastrophic Behaviors

Depression and Alzheimer's disease

Personal Care: Pain, Nutrition, Spiritual Care, Bathing, Dressing, Toileting, Eating, Swallowing, and Sleep Disturbances

Activities & Alzheimer's disease

Environment: Changes that make a difference

Staff and Family Relationships

Stress and the Caregiver

Multicultural Considerations

Elder abuse awareness

Pastoral Care and Preparing for End of Life
After your seminar be sure to hold on to your Certificate of Attendance! You will be submitting this with your application.
Is There a Test?

No and maybe kind of… let us explain.
The CDP® is a certification and not a credential (which is typically associated with a huge exam that you have to pass).
For this certification, you have to meet the qualifications of the application and then complete the 7-hour seminar.
While an exam is not required, some seminar instructors may choose to give an exam to make sure that you understood the course. Nothing scary though!
You show up and take the seminar and then think of the exam (if one is even included) as a "knowledge check."
Please note that you will complete an evaluation after the seminar, but that is not an exam.
Other Certifications Offered Through NCCDP
But wait, there's more! We wanted to make sure that you were aware of these additional certifications. NCCDP offers several other certifications, more specific to the individual profession:
Conclusion
OK! That was a lot of information and we hope that you now understand what a Certified Dementia Practitioner® is, who is eligible to become one, and how to actually become a Certified Dementia Practitioner®.
Let's recap!

Steps to becoming a CDP®:
Be in a qualifying profession

Have at least 1 year of experience

Complete an approved seminar

Compete an application

Pay the application and seminar training fees
After completing the certification, you will be emailed your certificate. If you'd prefer a hard copy, then you can request one for an additional fee.
Best of luck as you pursue this important certification! Thank you for the service you provide to a very special population that deserves the very best care that we can offer.
If you are considering this certification and have read this far, then it shows how much you care.
Thank you.
And if you want to learn more about food and nutrition for those with dementia, check out our blog posts Dementia and Eating Issues and What is a Memory Café? For Those with Dementia.
NOTE: We are in no way associated with NCCDP. We just think it's a cool certification and want to make it easy for you to take the leap in getting certified.
Please refer to the NCCDP website for the most current and up-to-date information. You can also contact NCCDP at (877) 729-5191 or email using their Contact Form.
Infographic: How to Become a Certified Dementia Practitioner

Resources:
Why become certified? National Council of Certified Dementia Practitioners.

https://www.nccdp.org/whycertified.htm

. Accessed September 8, 2022.

Options to Follow for Certified Dementia Practitioner® CDP® Certification. National Council of Certified Dementia Practitioners.

https://www.nccdp.org/tracks.htm

. Accessed September 8, 2022.